Rainbow Alpaca Blankets - Perfect for winter!
These soft touch blankets take more time to produce than our other models of blankets due to its complexity in shape (squared pattern) and color combinations. Each pattern is unique and we will not be able to produce two exactly the same, but similar (at least that you place a wholesale order). When placing your order, please specify if you are after squares or narrow stripes patterns (see below photos with both type of patterns). For more information about our alpaca blankets and care instructions please click here.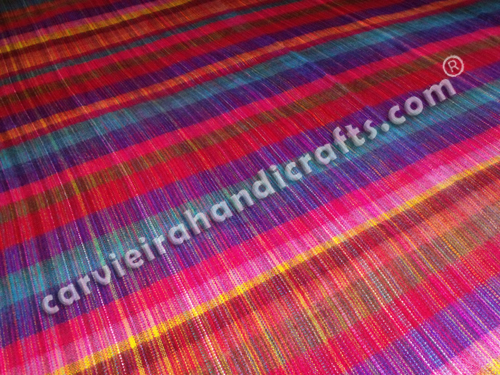 Model: Squares pattern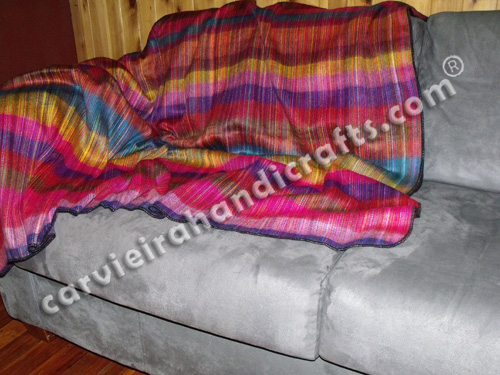 Model: Narrow stripes pattern
Approximate Dimensions: (168 x 220) cm. Unit price: $85 USD + shipping. Unit weight: 0.85 Kg.
Worldwide tracked shipping: USA ($62 USD), Canada and Europe ($66 USD); New Zealand and Australia ($73 USD).

Enquiries: carla@carvieirahandicrafts.com
More alpaca blankets handmade in Ecuador:
You also might like to visit our other catalogues of alpaca products: