Traditional Alpaca Blankets | Keep warm this winter 2018
Our alpaca blankets are perfect for cold nights and can be used as an accessory for home decoration. The blankets can also be used as alpaca throws. For more information about our alpaca blankets and care instructions please click here.
Approximate Dimensions: (168 x 234) cm. Unit price: $80 USD + shipping. Unit weight: 0.85 Kg.
Worldwide tracked shipping: USA and Europe ($62 USD); New Zealand and Australia ($73 USD).
For wholesale information, and all other inquiries, please contact us at carla@carvieirahandicrafts.com.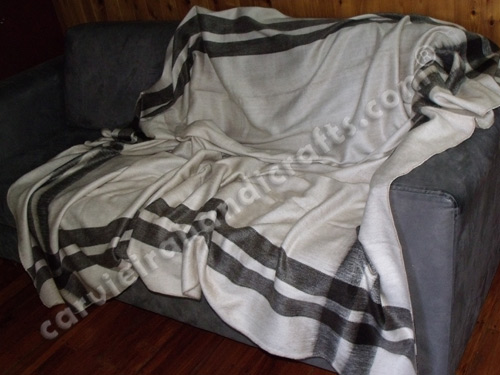 Color: Habano
| | | |
| --- | --- | --- |
| | | |
| Color: White | Color: Light Grey | Color: Grey |
| | | |
| Color: Pearl | Color: Light Brown | Color: Cocoa |
| | | |
| Color: Green | Color: Turquoise | Color: Black |
Colors available for wholesale only:
| | | |
| --- | --- | --- |
| | | |
| Color: Rich Gold | Color: Pink Pastel | Color: Ruby |
| | | |
| Color: Bright Green | Color: Bright Blue | Color: Navy |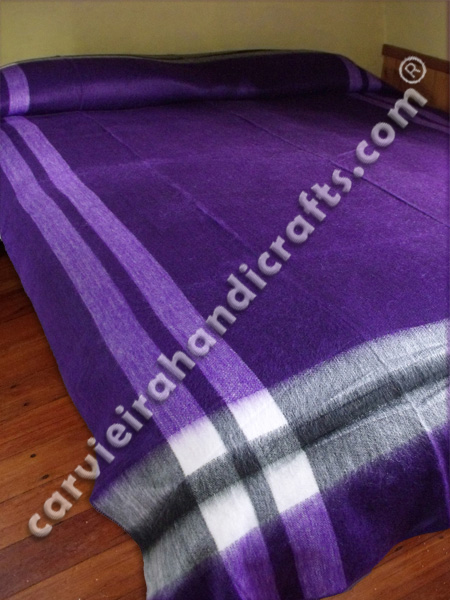 Color: Purple
More alpaca blankets handmade in Ecuador:
You also might like to visit our other catalogues of alpaca products: